Tottenham Hotspur striker Harry Kane was not in the top three on the list of the highest goalscorers in the Premier League during the just concluded season after he managed just one goal in the final game at the home of Norwich City. The England international Skipper scored just once as Spurs thumped Norwich City 5-0 to finish the season on 17 goals.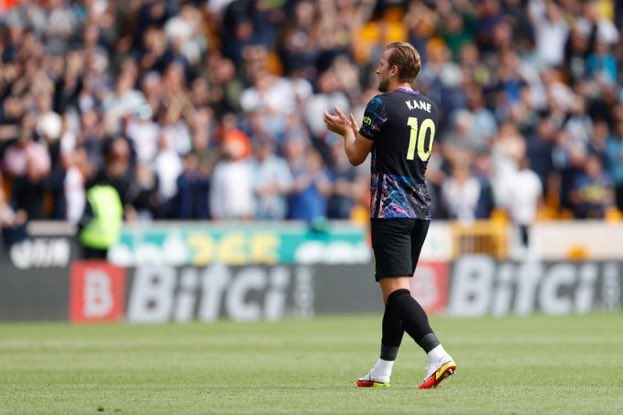 Ahead of the final day of the season, Kane had the chance to draw level or surpass Manchester United superstar Cristiano Ronaldo in third spot on the list of the leading goalscorers especially with the Portugal international out due to injury. Ronaldo missed the Palace game on the final day of the season due to injury thus finishing the season on 18 league goals.
Kane was on 16 league goals before Tottenham Hotspur played Norwich City on the last day of the season. Juventus loaneeDejanKulusevski gave the North Londoners the lead before Kane doubled the lead after an error from opposition goalkeeper Tim Krul to take his tally to 17 league goals. At that point, the former Leicester City player needed one more goal to move level with Ronaldo or two more goals to move past the five-time Ballond'or recipient and seal third place on the list. The goals from Kulusevski and Kane gave Tottenham Hotspur a 2-0 lead at the half-time break.
Spurs scored their third goal of the game courtesy Swedish attacker Kulusevski who's on loan at the club from Juventus. He completed his brace with the third goal. South Korean international Son Heung-Min then scored two more goals to wrap up the win for Spurs and seal fourth spot for the North Londoners. Spurs would have secured fourth spot ahead of Arsenal with a draw from the game at the home of the Canaries. They finished two points ahead of the Gunners because of the big win.