Norwich u23 star Tony Springett has signed a new contract at the club. The youngster had 18 months left on his existing Norwich City deal before he penned a new extension until 2025 at least.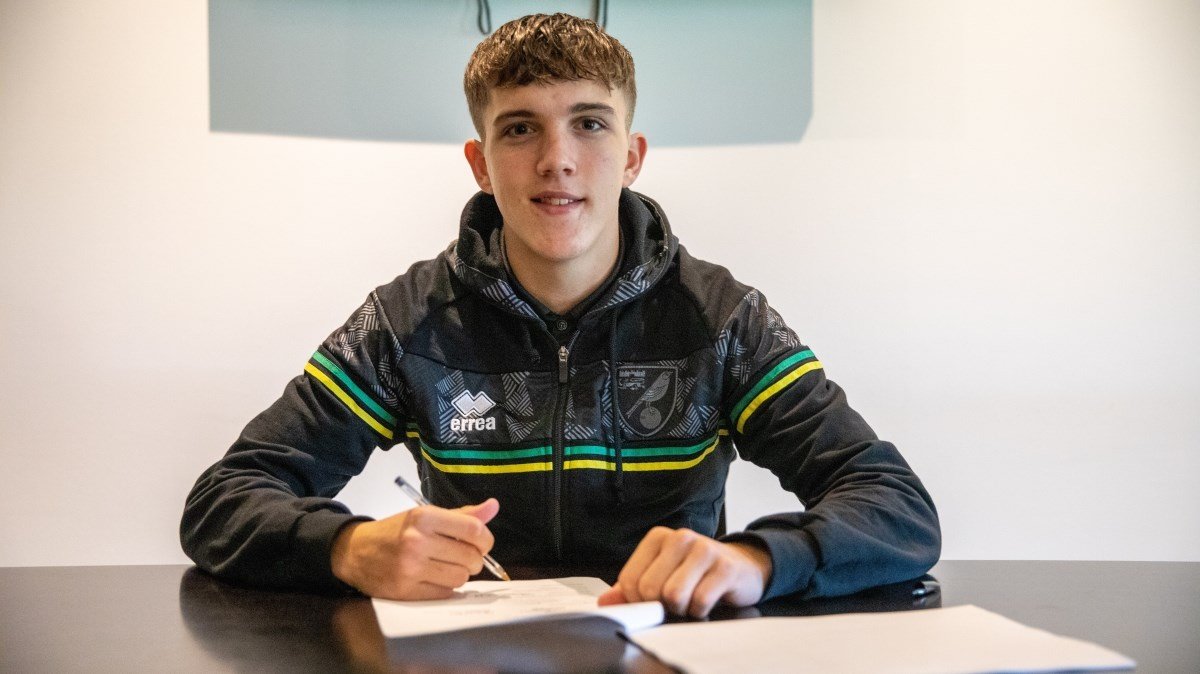 The versatile Irish teenager is the latest Norwich City development player to sign a new contract at the club. In his first interview after penning a new deal at Norwich City, Springett said that there's a bond with the development squad at the club.
Springett is the latest Norwich City development player to sign a new contract after the likes of Jaden Warner, Jonathan Tomkinson and Lewis Shipley. He has been a regular in the u-23 team that's fighting at the top end of the Premier League II section.
In a chat with the club's official website, Springett said that it's the best season he has experienced at Norwich City and that the development team players are closer than ever during his time at the club. According to him, new players such as Josh Giurgi and  Jonathan Tomkinson have fitted straight in. He went on to say that the chemistry in the team has propelled them to do good things this season. The target is to get into Division One at the end of the season.
On his new contract, Springett said that he was elated when he signed his first contract at Norwich City, but his second (latest) contract is sweeter. The versatile player disclosed that he's over the moon as regards the new contract. Springett pointed out that he has been at Norwich City since the age of 12 and it has been a rollercoaster. Speaking further, the Irish footballer said that he came to Norwich City as a winger and he has gone on to play as a centre attacking midfielder, as a left-back and as a right-back.